Some mornings are like that!
Waking up to children getting set for school and at the same time quarreling over shoelaces.
Whose shoelace is the old one and whose is the newer one?
To think that the struggle was for the old lace was not just dazzling but alarming. You know, children can spring up surprises. I already knew that the moment we start the day with one misunderstanding, there will be disagreements over any other thing they find themselves doing together until the 'jawbreaker' happens.
So it goes from the laces to the slices of bread, to school bags and then to "who will clean up the dining table after breakfast"- that was it.
I just sat watching!
She gets up obviously annoyed that it should be her and not the younger one. In that anger, pushes a bag in the way purposely to hurt her younger sister. Hehe, like I knew it was coming, I was alert. She broke the ice!
She pushed the bag, oh, but she was the one in more tears than the person who the bag hit. Children will not always be children because it is what we permit they grow to become. I sprung up and spoke in very clear, firm and strong words (I am a Nigerian mother).
Fast forward – I'm all set for work, nobody is in tears. Nobody is disagreeing, nobody is "carrying face".
It becomes clear. I remember the words "Every person has a role to play in the family".
To each, his own. Some were put in the family to scatter, others to pack up the scattered items. If the 'scatterer does not 'scatter', the 'arranger' will have no job to do. So there should be one putting together, and another, putting things apart. There's the peacemaker, and there's the chaos builder. LOL…
As funny as it may sound, it applied to my story. The one who had the right to be upset (from the 'lace' saga), understood her sister and her temperament, as soon as I had gone to touch up, I was told she cuddled her (the bag pusher) and there was peace!
Raising "empathy full" children is a very important skill Parents need to imbibe in the Twenty-First Century. Though we have each child different, unique, having a role and with peculiar temperaments, there are also qualities expected of all children one of which is Empathy.
As Jean Decety and Jason Cowell have argued (2014), the word "empathy" has become an all-encompassing term for three distinct processes:
Emotional sharing which occurs when we experience feelings of distress as a result of observing distress in another individual.
The empathic concern which is the motivation to care for individuals who are vulnerable or distressed, and
Perspective-taking which is the ability to consciously put oneself in the mind of another individual and imagine what that person is thinking or feeling.
Empathy is the ability to share the emotional state of another person and trying to understand their motives.
It is trying to walk some distance in another person's shoes. Empathy means we are trying to put ourselves in another person's place in an effort to feel what they are feeling, to experience what they are experiencing or to know what they are feeling. Empathy is very important in parenting as it changes the way we parent, our relationship with our children and helps us raise caring and competent children.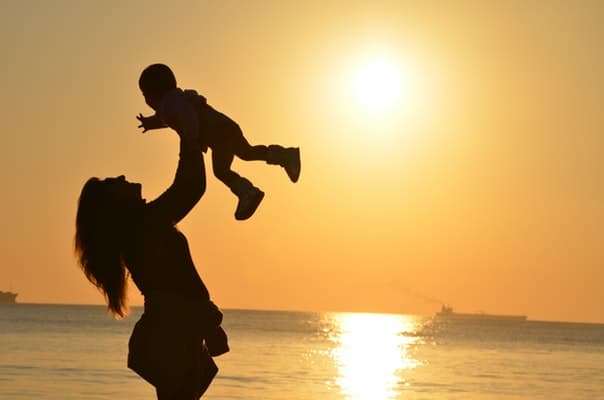 Raising Empathic Children
It is important to note that according to research, a child can easily be taught empathy from age 8 or 9, though they start at age 5 or earlier (age 3) to exhibit the "caring" and "fairness" qualities, which we should encourage by:
Teach them about emotions. Let them understand its ok to have negative feelings but also ensure they are told the consequences of such feelings. From the story above- "Imagine the pain your sister felt when that bag hit her nose"
Model empathy. Be sympathetic and talk to them about the feelings of others. Let them see how you handle conflict in your own life. Let them hear you talk about how the lady in the wheelchair feels not being able to walk.
Watch movies or read books together and talk about empathic scenes or characters. I was awake one night watching a movie with my 9-year-old. It was about a girl her age who was being molested by her stepfather. She asked me innocently "Mummy do we have a stepfather?" It was an opportunity for me to explain the pain others felt to her.
Ensure they are constantly around the people who model empathy. This is very vital because empathy is often influenced by the environment. I ensured my children are enrolled in a school that engages the in Community services. They should feel what others feel and be taught that they are not in themselves "better" but are privileged.
After conflicts take out time to discuss how each of them felt. Discuss each others' feelings as it helps them learn to express their feelings in more acceptable ways.
Praise empathic behaviour. Very important. Children love to be told they have done well.
Remember, you cannot give what you do not have. You cannot teach empathy if you are not EMPATHIC!!!