Parenting From A Place Of Purpose
ALL YOU NEED TO KNOW
"Two of the greatest gifts you can give a child are the roots of responsibility and the wings of independence."
Denis Waitley
A Daisy Parenting Online Course
A Daisy Parenting online course for every parent.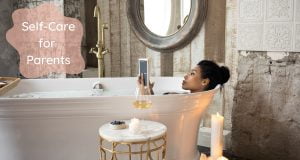 "It's the fact that presently, I feel choked", Cynthia said during one of her Parent Coaching sessions. "I can't seem to function at home without getting irritated and yelling. I am scared for the relationship I share with my child. She seems to be becoming distant" she continued. "She wants to speak with me about […]
Read More
Choose your subscription plan to gain access to our premium blog posts.
Monthly Plan
₦5,000
/ month
Instant Access
Get access to all premium posts
Get support for posted content
Cancel subscription at anytime
BEST VALUE
Quarterly Plan
₦13,000
/ quarter
Save Money
Instant Access
Get access to all premium posts
Get support for posted content
Cancel subscription at anytime
Annual Plan
₦50,000
/ year
Save Money
Get access to all premium posts
Get support for posted content
Timely response to questions
Cancel subscription at anytime